Surveillance Solutions
Secure & Monitor your Property
Welcome to Droplets CCTV, we're here to help you achieve your security and surveillance needs. From single camera solutions to multi-view systems
Free Evaluation of Your Property
Leave your mobile phone number and we will call you back
About Droplets CCTV
CCTV Installation Services
We handle CCTV installation services for homes, businesses, churches, warehouses, offshore facilities, support vessels and any other location that requires surveillance. Droplets CCTV is one of the leading security companies when it comes to custom design and installation of state-of-the-art Closed Circuit Television systems (CCTV systems). Whether you are looking for an analog or IP surveillance system for your building, schools, shops, factories, homes, our experienced team can provide expert design and installation of CCTV systems in Aba, Abia State, Nigeria. Droplets CCTV offers a wide variety of security camera systems and digital recorders. We only use reputable, reliable security company brands such as Dahua, Hikvision, Hilook, Swann, GE and more.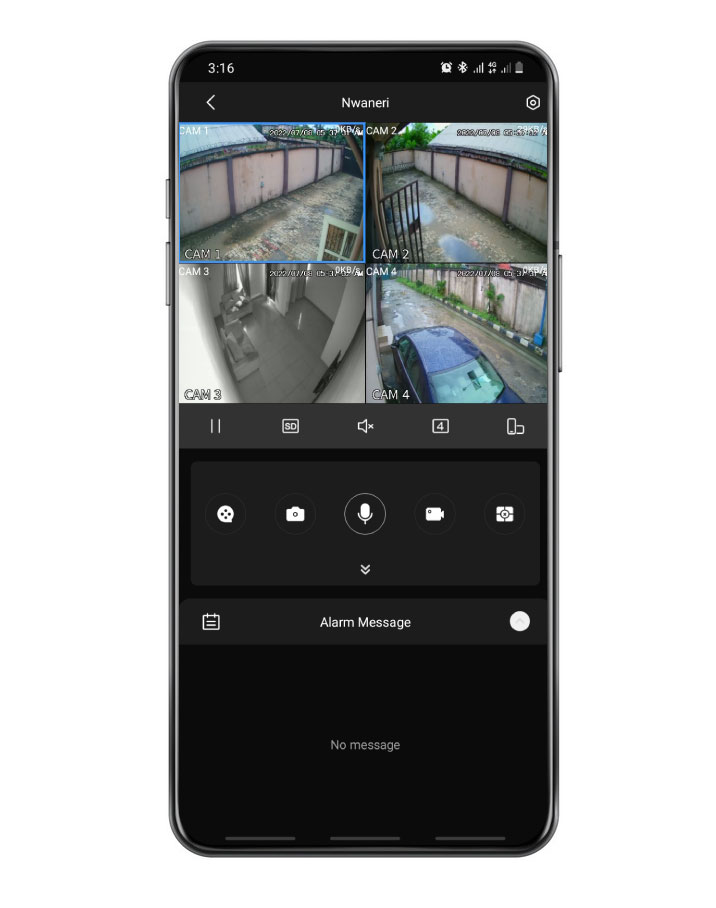 Mobile Surveillance Solutions
Monitor Your Properties Using a Phone
Monitor Your Properties and businesses from any where in the world using your mobile phones. You can be in China and see your properties here in Nigeria
Photo Gallery
Our Work Over The Years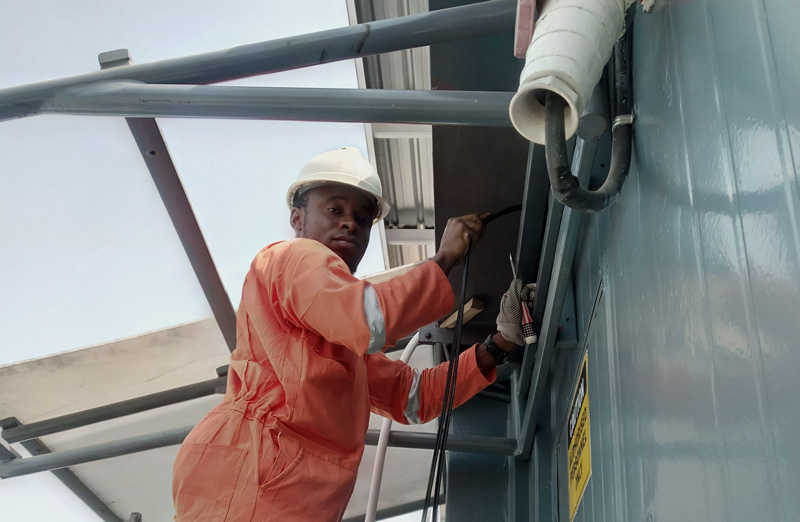 WE ARE TECH ENTHUSIASTS
We like to take challenges and delivering to the best of our abilities with innovative solutions to meet deadlines, with optimum use of resources within the cost
1000
PLUS CAMERAS INSTALLED
PHED, Mountain of Fire, GIG Logistics, Uniport VC's Office(maintenance), Uniport Staff Club House, Beebeejumps Offices(PH, ABJ, Kaduna), Baker Hughes Office(remote surveillance), RCE Overseas Asphalt Plant, Ihuaku 2 & 1(Support Vessels), KDI Oil & Gas Offices, TUA Model School, Airtrace Solutions Offices, Ievoli Blue(Mobile Nigeria Support Vessel) and numerous private homes, offices & shops
we've come a long way providing security and surveillance services for our clients. Here are some brands we are currently representing.
Materials & Installation
Our Office/Home Installation Packages
We offer CCTV sales and supply services. we use quality brands such as Dahua and Hik-vision and all our installations can be remotely viewed using an app installed on your phone.
All our installations are capable of remote viewing using a mobile phone or laptop provided there is constant power supply and internet connectivity on your property.
Starting @₦110,000, this is a 2 channel cctv system installation with 2 cctv cameras, a 4-channel DVR(digital video recorder), 1 TB hard drive, power supply and all other necessary accessory required to complete the installation, this price is variable depending on the size of the coverage area and the wiring
Droplets
CCTV INSTALLATION
Benefits  Of Installing a CCTV

System

.
Monitor your premises anytime from anywhere via computer, iPhone, iPad, Android Phone— providing 24/7 protection of your facility.
Investigate incidents, retrieve and playback events by time, date or location
Reduce crimes and employee theft
Reduce employee turnover by providing a safe work environment
Monitor and control all electronic systems and machines (i.e. point-of-sale, lights, doors, alarms, heavy equipment, work sites, vehicles)
Digitally observe and record any event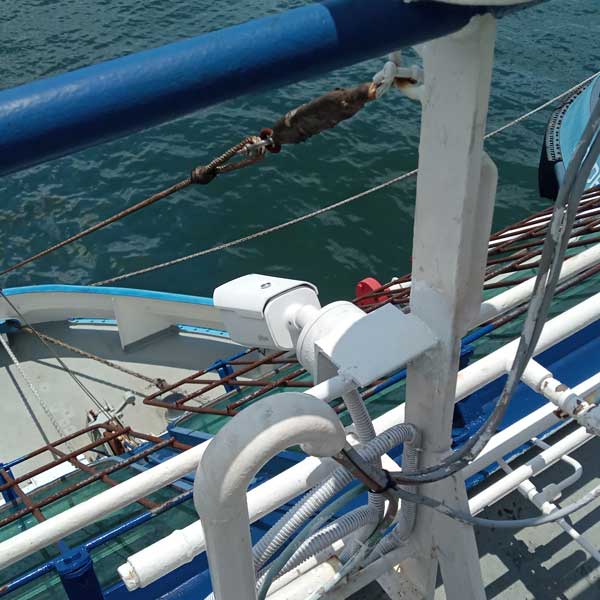 Possible Coverage Areas for

CCTV

.
Entrances/Exits
Lobby Areas
Living Rooms
Children's Room
kitchen
Shops
Reception Areas
Storage Rooms/Areas
Work Areas
Parking Areas
Lab Areas
Corridors/Walkways
Perimeter Fences/Surroundings
Heavy Equipment Areas
Conference Areas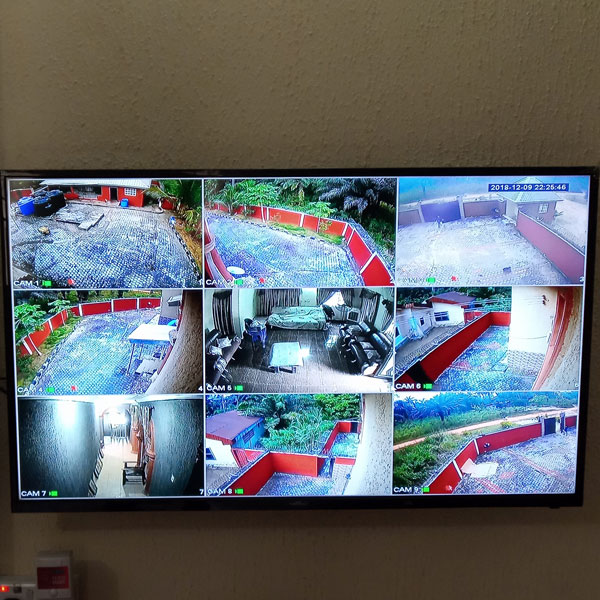 Some CCTV

Features

.
Digital video recording with multiple storage capabilities allowing quick and easy playback
Advanced dome cameras with programmable pan, tilt and zoom (PTZ) features
Intelligent motion detection with programmable areas and real-time motion sensitivity
Multiple users can simultaneously access the same live and/or recorded video
User programmable recording schedules
Images and video can be displayed in multiple picture screen formats
Rapid search by time/date for specific events including: motion detection, recorded data, and more
Data recording of ATM and POS transactions
Complete integration with current security systems in your facility including alarms, video intercom systems, and Access Control systems
Video Monitoring through a UL central station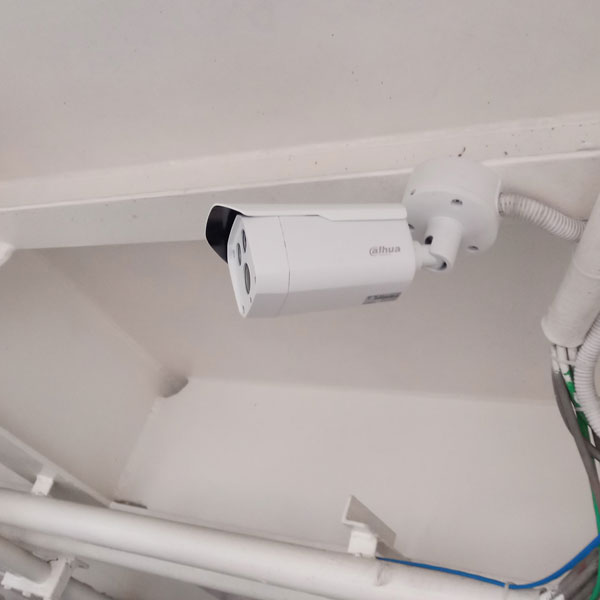 MAN CAUGHT STEALING WINE @ ADA-GEORGE
Here is a CCTV footage of an elderly man stealing bottles of wine from a clients shop at Ada-George Road, Port Harcourt.